Hog Roast In Newbury
Are you planning a celebration and need to cater for a large number of people?Let Arborfield Hog Roasts take away some of the strain for you. We are a family run catering firm serving the best pig-on-spit meals across Newbury. We make use of the finest meat sourced from local suppliers roasted for a minimum of 7 hours to enhance its flavours. At Arborfield Hog Roasts, we believe a hog roast is a tasty, yet affordable way of serving a large number of guests that will never disappoint. Accompanied by all the traditional trimmings of stuffing, freshly baked rolls from our local bakery and juicy apple sauce it will be a memorable part of your event. Carving a whole pig in front of your guests is also a great conversation starter and becomes the focus of the party. We always cook whole pigs and never use joints like others.
A hog roast can be served at a casual outdoor party with your friends, a more formal event, or even corporate events. The meal will never disappoint your guests, instead,it's more likely to have them coming back for more.Who can resist juicy slow roasted meat with crunchy crackling? Our team know the best way to prepare the pig achieving the most tantalising texture, aroma, and taste. So, should you be looking for caterers to serve hog roast in Newbury, look no further than Arborfield Hog Roasts.
Lamb Roasts can be more suited to smaller events with fewer people to cater for. Just as tasty as a Hog Roast, the lamb is still slow roasted to achieve its best flavours. Fresh bakery rolls, with redcurrant and mint sauce, juicy meat and crispy skin that is full of flavour. It is sure to be a hit with your guests.
We can also provide fresh salads to accompany your roasts.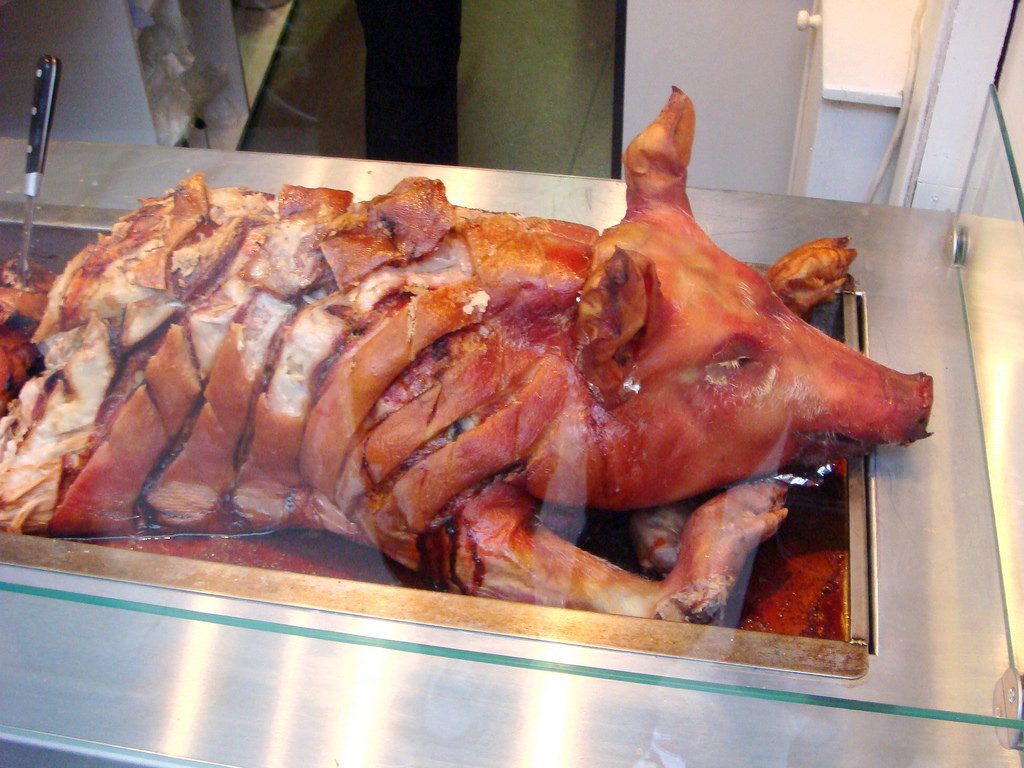 What To Expect From Our Hog Roast Services?
Arborfield Hog Roasts chefs will arrive at your venue with the whole pig on the spit. We will then carve and serve it to your guests whilst you relax and mingle. Last, but not least, we will quietly clear up and leave you to enjoy the rest of your event. And yes, you can expect all the traditional trimmings, crackling, sauce, stuffing, and fresh rollsalongside.
Hire Arborfield Hog Roasts Because:
We have the experience of preparing hog roasts onsite, thus ensuring the dish is served fresh and hot by our friendly staff.
Our pigs are sourced locally and can be traced back to where they were raised.
Ample time is dedicated to roastingthe meat so that the best flavours are achieved.
We have a 5 star hygiene rating we are very proud of.
If you are looking for hog roast hire in Newbury do contact Arborfield Hog Roasts to discuss your requirements.